Wow, 10 years ago, my life had taken on new meaning. Twin girls, two beautiful tiny little girls. I was so overwhlemed with feelings. I missed my own Mom so much, but then I looked at my little babies and saw her in both of them. I wanted twin girls my whole life. Every time I played barbies, my barbie had twin daughters. But this was totally not what I thought it would be like. so much greater and harder then I could imagine. But I wouldn't trade them for anything!
Gary took the day off and we took the girls to the mall. It was a great day. Then we had Lindsey's party. dinner at chili's (her favorite) and off to Claires. We gave everyone a $5 GC. Now they are all in pj's watching a movie at Nana's house. Yep, my AWESOME Mil volunteered to have them sleep at her house. Can you say BLISSSSSSS! I'm sure they will have so much more fun over there. I'm no fun at all when it comes to sleep. I got to have my sleep. LOL Pictures from the party later. For now I leave you with these.
I love this picture. Lauren looks so guilty already!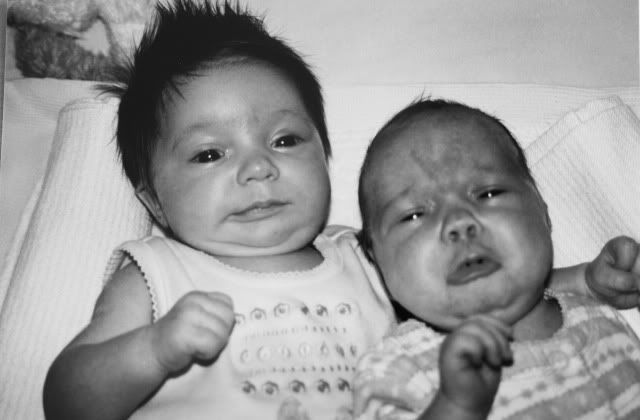 Our first Christmas card picture.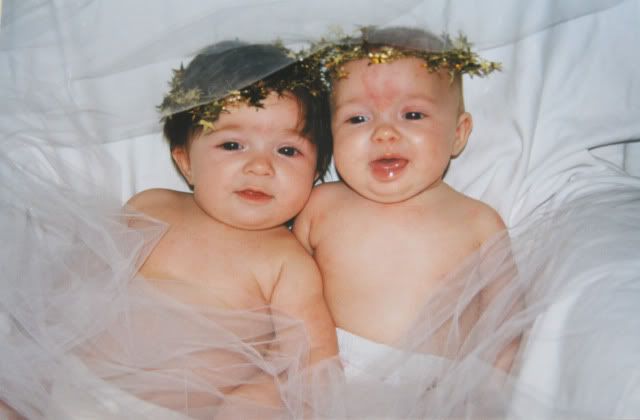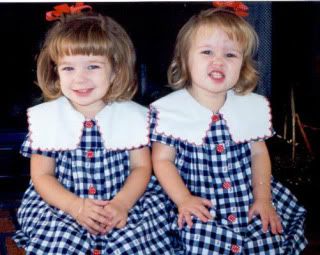 Four years