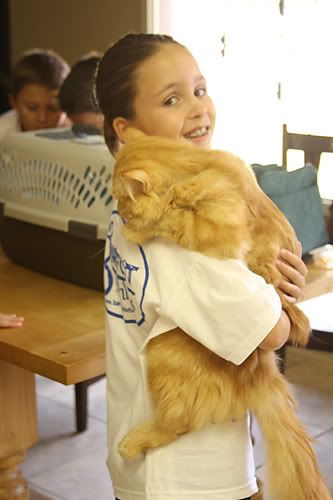 today we had a little adventure. some of you know that we haven't had the best luck with pets in the last 2 years. We had one dog get run over and another who was killed by our neighbors dog in December. Plus my kitty I had to put to sleep last Oct from cancer. Well Pumpkin is our only non human family member left. He started having some bladder issues a few months ago and then they found a heart mumur. Well this could have been really bad. so we had to go get a sono on his heart to check it out. I had to go about an hour away in another town - with 6 kids. I packed lunches and snacks and THANK GOODNESS for DVD players, we were on our way.
Lindsey was so concerned and the vet was great. he let Lindsey come right in
Notice her little hand holding his tail.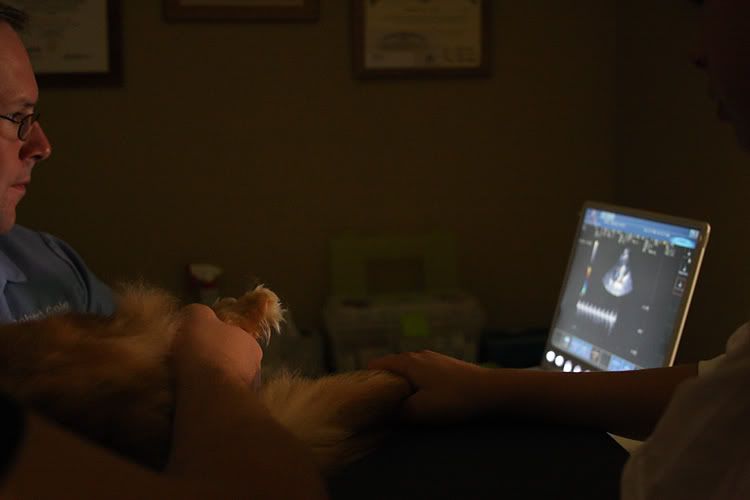 He had given Pumpkin a sedative, see his glazed over look. He was so happy to be back in Lindsey's arms though. and thank goodness, it was good news! Nothing major wrong.