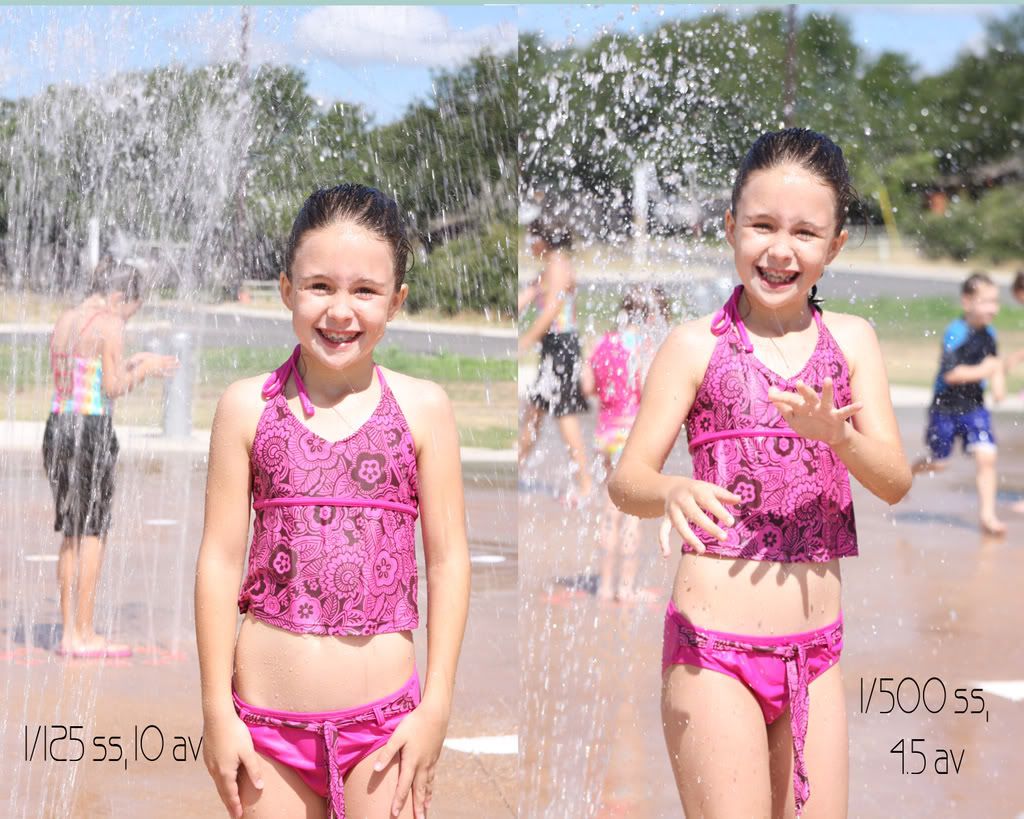 See the difference in the shutter speed here.   
Lauren got her top braces off yesterday, doesn't she look great!
We went to a new park in town today. It was awesome! They had a splash park and really new and different playground equipment. We met up with the other cousins.